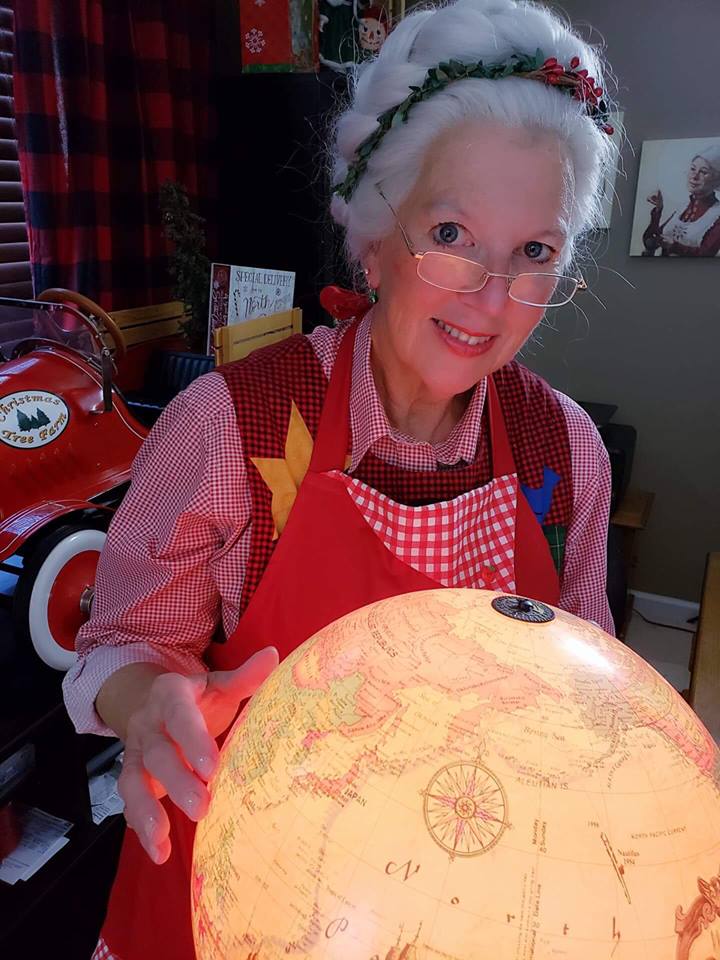 Looking for a custom Mrs. Claus wig?
Welcome to Mrs. Santa's Salon, where you can order your very own custom Mrs. Claus wig.
All of our wigs are custom pieces, made for scratch just for you. They can be built with the same white human hair we use in our Santa wigs or with a hair color and texture of your choice.
Your custom Mrs. Claus wig will be built to fit your head, including accommodating your own hair and covering your own hairline.
We can create any hairstyle for Mrs. Claus, including traditional updos, simple buns or braids or more modern styles.
The ordering process for your custom Mrs. Claus wig is fun and easy.
First, we need to know how you'd like your wig to look. We can create and style your Mrs. Claus wig any way you'd like, whether that's a style inspired by film, tv or artwork or a design of your own choosing. Some of our Mrs. Claus' like to have bangs or face-framing curls, while others like a sweeping side part. We do recommend choosing a style that isn't swept back from the face too severely. A little softness around the face and along your hairline helps make the wig look more natural.
Our custom Mrs. Claus wig style guide shows some of the most popular looks we create but it's only a starting point.
Our custom Mrs. Claus wigs start at $1300 for simple updos, braids and loose styles. Very long, full wigs or large and elaborate updos are usually $1400-1500.
Use our Flexible Payment Plans to space the cost out to suit your budget and schedule. And, of course, our Mrs. Claus wigs are also eligible for the Early Santa Discount.
Save with our Early Santa Discount!
Custom orders for Santa and Mrs. Claus fill up every single year, long before Thanksgiving. We hate the idea of anyone missing out so much that we offer a discount for ordering early.
Save 10% on your 2022 Santa set or single wig or beard order or Mrs. Claus wig.
The Early Santa Discount is valid through December 31, 2021 or while Early Spaces remain.
Here's a few of the custom Mrs. Claus wigs we've created
Use the form below to get your very own Custom Mrs. Claus wig started!
We're proud to offer professional wig and beard styling tools, care and maintenance supplies and a selection of wig and beard tapes.
These products are also available for purchase at any time in our store – click the buttons below to learn more about the items or order.
Your Santa order form includes the option to add these tools and supplies to your order at a discount.